Rectory Farm Guest House - Cambridge (Cambridgeshire)
Rectory Farm Guest House - Cambridge (Cambridgeshire)
52.213322

,

0.074749
$

$$$
|
View on map
Cambridge (Cambridgeshire)

,

United Kingdom
|
Reservation:
+44-160-073-8777
|
75 photos
68£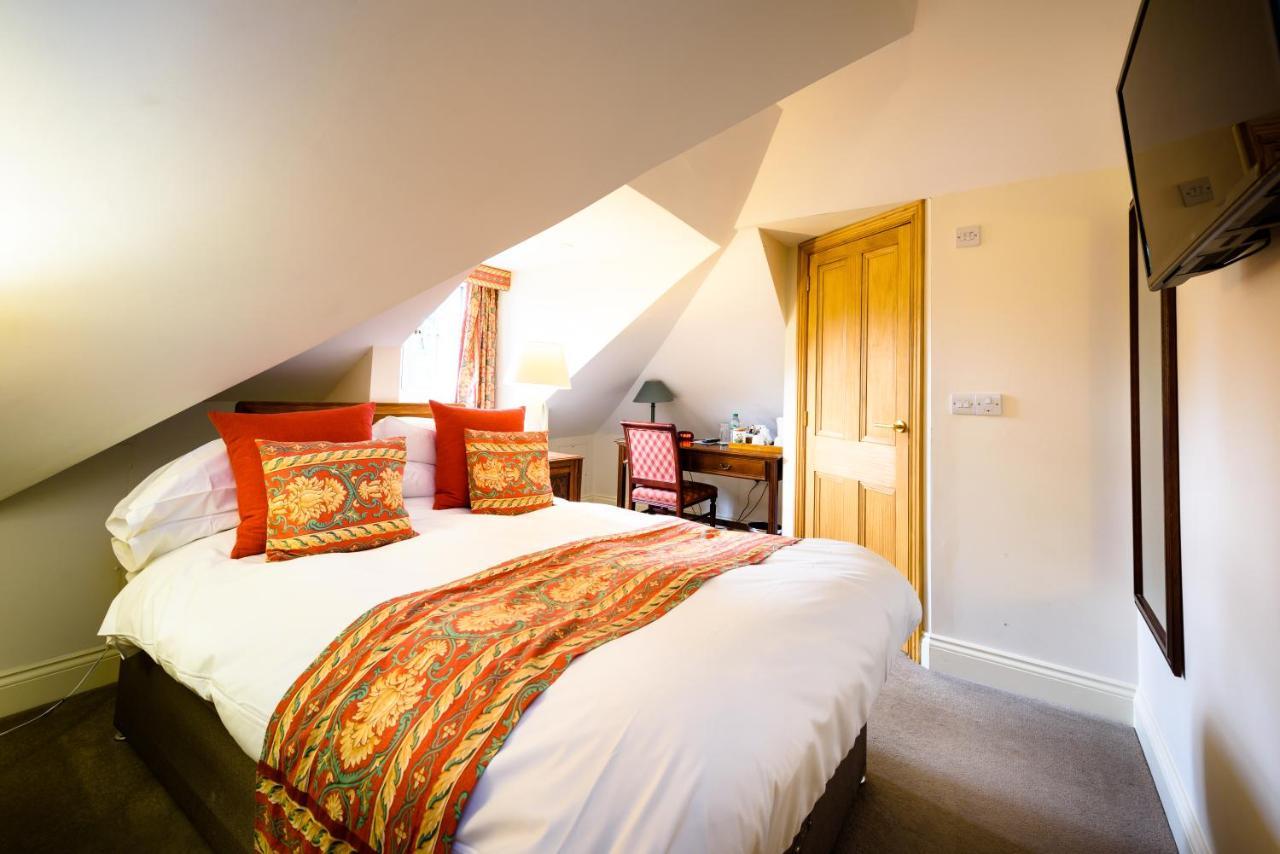 Rectory Farm Guest House - Cambridge (Cambridgeshire)
Overview
St John's Constituent College is at a 3.3 km distance from Rectory Farm Guest House, while King's College Chapel is at a 3.2 km distance from here. A car park is possible on site.
Location
This accommodation is set 5 km from the centre of Cambridge. The Cambridge hotel features direct access to Cross.
Just a pleasant stroll away from the Cambridge property you will find British Antarctic Survey bus stop.
Rooms
A separate toilet and a shower are also available.
Good to know
Amenities
Private parking is possible on site for free.
Wireless internet is available in the entire villa for free.
Other information
Children & extra beds
There are no extra beds provided in a room. 
There are no cots provided in a room. 
Rooms and availability
Double Room for Single Use
Max:

2 persons

Bed options:
Show 5 more room types
Less
Facilities
Spa & Leisure
Swimming pool
Sun terrace
Garden area
Room features
Heating
Sitting area
Terrace
Garden furniture
Tea and coffee facilities
Ironing facilities
Media
Flat-screen TV
AM/FM alarm clock
Show all facilities
Hide facilities
Essential information about Rectory Farm
| | |
| --- | --- |
| 💵 Lowest room price | 68 £ |
| 📏 Distance to centre | 4.4 km |
| ✈️ Distance to airport | 8.4 km |
| 🧳 Nearest airport | Cambridge, CBG |
Location
Address
The address has been copied.
Madingley Road
,
Cambridge (Cambridgeshire)
,
United Kingdom
,England
Madingley Road
,
Cambridge (Cambridgeshire)
,
United Kingdom
,England
City landmarks
Nearby
Restaurants
Hotels nearby
Museum
Fitzwilliam Museum
3.4 km
Church
King's College Chapel
3.0 km
Cemetery
Cambridge American Cemetery and Memorial
1.6 km
Market
Cambridge Market Square
3.2 km
Botanical Garden
Cambridge University Botanic Garden
4.2 km
Bridge
Mathematical Bridge
3.0 km
University
University of Cambridge
2.9 km
Church
Great St Mary's Church
3.1 km
Museum
University Museum Of Zoology
3.3 km
58 Trumpington St Corpus Christi College
University
Fitzwilliam College
2.1 km
Churchill College Grounds Storeys Way
Institute for Manufacturing
1.3 km
Museum
Museum of Archaeology and Anthropology
3.4 km
University of Cambridge Sports Centre
940 m
Museum
Museum of Cambridge
2.7 km
Restaurant
Scrimshaw's Guerrilla Kitchen
1.2 km
Reviews of Rectory Farm
Share your experience with us.
Write a Review
Adrian

We were pleasantly surprised by the beautiful country house charm of this hotel. The double room we stayed in had a fabulous view and was tastefully decorated and spotless. The reception staff were lovely and the owners clearly cared about making our stay excellent. The breakfast was also good value for money, with options like smoked salmon, berries, and fresh fruit available. we would highly recommend this hotel for a comfortable and enjoyable stay.

missing

Elegance.....some motorway noise...but this barely impinged

missing

I was wery pleased aboit the sourrundings of Rectory Farm, the driveway, the garden, the house and the rooms were all presented in a beautiful way. I felt as I was the lord of the manor during the stay. I will most certainly return to Rectory Farm upon mey next wisit to Cambridge.

Nicholas

Beautiful room with great decor and views. Helpful staff and comfy bed. Good telly reception and convenient location close to M11 junction. Wonderful toiletries and handy emergency kit. Easy to find with user-friendly gates. Direct drive to city and colleges. Gracious hotel experience.

missing

Great for Graduation! Luxury B&B.Very nice outdoor pool, much apreciated. Near park & ride, Churchill College, Fitzwillian and Murray Edwards and really nice country pub, The Plough in Coton. If you have bikes, perfect for Cambridge.

missing

The bed was very comfortable and the room light and nicely decorated with a lovely view.

The house and the grounds are beautiful.

Gavin

Friendly staff, relaxing location, clean rooms, ample parking, good breakfast, helpful with hot water issue, close to park and ride, comfortable bed.

Nothing I didn't like to be fair.

missing

Beautiful rooms and buildings, very friendly and helpful staff/owners. Much, much nicer than I would have expected. Much more pleasant to stay in than a hotel.

Too close to the M11!

missing

A beautiful property in a gorgeous setting. Comfortable, clean and well appointed. Good sized bedroom and en-suite with ample facilities. A generous continental breakfast provided. Excellent location for visiting Cambridge and local attractions. Easy to get to being adjacent to the m11 but not suffering any adverse effects from this proximity (noise, etc).

Not applicable. No bad points.

Ernest

Clean property with all necessary amenities. Great value for money. Convenient location, only 10 minutes from the city center. Non-contact check-in for safety. Comfortable beds and great shower. Lovely breakfast and beautiful gardens. Well-run establishment

Felt spoilt, no reason to complain.

missing

Breakfast food and serving staff good

Welcome..totally unwelcoming owner.said he was going to upgrade us to the suite but because we arrived early, just to change, he wouldn't!!? Excessive and unescapable noise from tne motorway m11 just at the bottom of the garden

Freddie

I had a delightful stay at a charming guest house on the outskirts of Cambridge. The property was clean and well-maintained, with beautiful surroundings. The location was perfect for exploring Cambridge, and the added bonus of onsite parking made it even more convenient.

Although there were a few drawbacks, such as the noise from the nearby motorway and the lack of breakfast options, these were minor inconveniences compared to the overall positive experience. I would have appreciated a bit more generosity with the tea and coffee supplies, and it would have been nice to have a telephone in the room, especially during these uncertain times.

missing

Beautiful drive up to the farm, with sheep, horses & rabbits in the surrounding fields. It's a lovely location being just outside the city and very easy access to the nearby motorway. No doubt about it, it's a lovely place.

The welcome was very poor. The host was frosty to say the least! On asking about the pool closing time, he commented that "if you are to drown, well it's you're fault" ! The only other fault was the shower - the poorest shower I've ever endured but as the host already proved his approachability(!) I didn't feel the dire need to ask for it to be fixed. It is a shame that if it hadn't been for the poor reception, this would have been a place I'd recommend.

missing

very english, very cosy, the park

Trevor

The value for money at Rectory Farm was excellent, with a cheap price for a five-night stay. The room was clean, comfortable, and had great beds and pillows. The hotel's location was fantastic, providing a peaceful countryside setting just a short drive away from Cambridge city center. The staff at the hotel were friendly and welcoming, making me feel right at home.

Breakfast delights could be improved with the addition of some net curtains, as our ground floor room had full-length windows facing the car park. Some updates to the furniture would also be beneficial, perhaps with a fresh coat of paint to brighten things up.
FAQ about Rectory Farm
Can we park our car at Rectory Farm Guest House?
Yes, Rectory Farm Guest House offers a car park on site.
What is the closest airport to Rectory Farm Guest House?
Rectory Farm Guest House is set 50 km away from London Stansted airport.
What is the price of booking Rectory Farm Guest House?
The price for staying at Rectory Farm Guest House starts from £83.
Which room facilities are offered at denne villaen?
In denne villaen room facilities are represented by coffee/tea making equipment, a TV set and smoke detectors.
What is the designated time for check-in and check-out at Rectory Farm Guest House?
At Rectory Farm Guest House guests can check in from 15:00 till 22:00 and check out until 10:00.
What payment methods are accepted in Rectory Farm Guest House?
Rectory Farm Guest House will accept American Express, Visa and Mastercard as well as other payment methods.
What view will I enjoy from the windows at den villaen?
Windows of den villaen open to the view of the garden.